10 Modern Area Rugs to Enhance any Space
Emphasizing clean lines, precision, form, and function, a modern home design scheme makes rooms feel spacious and full of purpose. Although modern design relies less on traditional and decorative pieces, you can still add warmth, softness, and comfort through the addition of savvy and stylish area rugs. In fact, our Hill's Interiors ' is full of perfect options to add appropriate levels of visual interest and coziness to a modern home. If you strive to capture this striking design principle in your home, here are 10 modern area rugs to enhance any space.
Entranceways & Hallways
Speaking of purpose and function, we certainly recommend that you use runners to cushion your high traffic areas while adding pops of modern flair. These selections from the Candice Olsen Modern Classics Collection use a natural color palette, subtle pattern, and wool construction to liven up the décor while helping to protect the floors underneath. Whether you love the decorative medium gray, taupe, and ivory patterned rug (below), the sand-art runner in camel, khaki, and light gray, or the artistic tree bark-inspired woven option, all of these pieces will elevate a modern design scheme.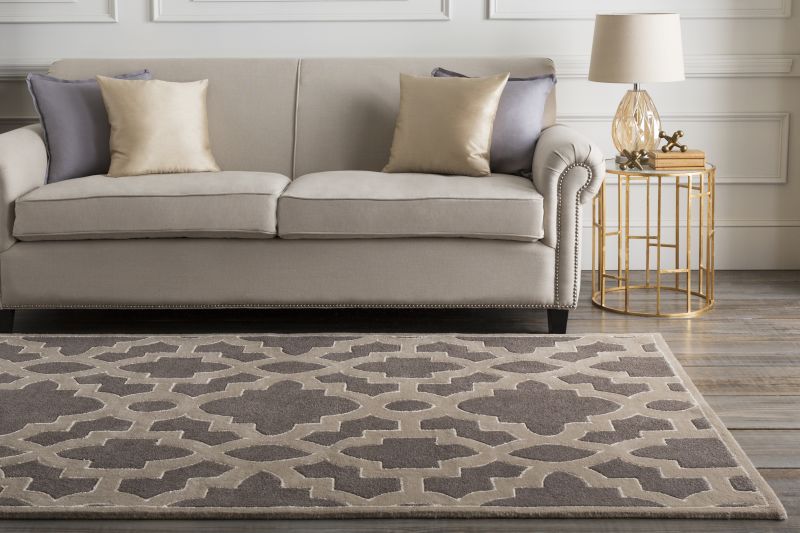 Living Rooms & Bedrooms
For your relaxing, unwinding rooms, it's time to indulge in some extra softness and texture while still adhering to modern design principles. Trademark neutral gray and swirling vines compose this sumptuous shag rug from the Momeni Charlotte Collection. You can make your favorite areas to rejuvenate shine with upscale cozy-chic appeal from the Nourison Fantasia Collection, available in Emerald and Turquoise (below). These hand-woven rugs provide undeniable shag texture and dazzling tranquil tones that are eye-catching without overwhelming.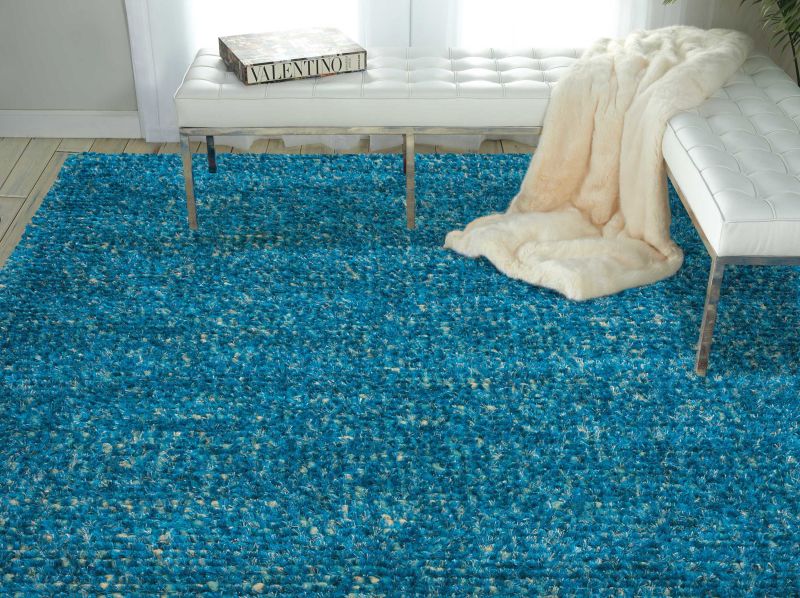 Offices & Reading Rooms
Geometric patterns are a staple of modern design and can often spark creativity in the rooms where we do our best thinking! Pattern is an excellent way to highlight precise lines and introduce captivating décor that still honors the integrity of the space. You can opt for the subtle geometry of the Kaleen Imprints Modern Collection in light blue for a fashionable touch that will blend in effortlessly. The cascading color gradient of right triangles showcased in the Novogratz Delmar Del-6 Collection rug in color lime (below) offers a measured mathematical vibrancy that's sure to inspire.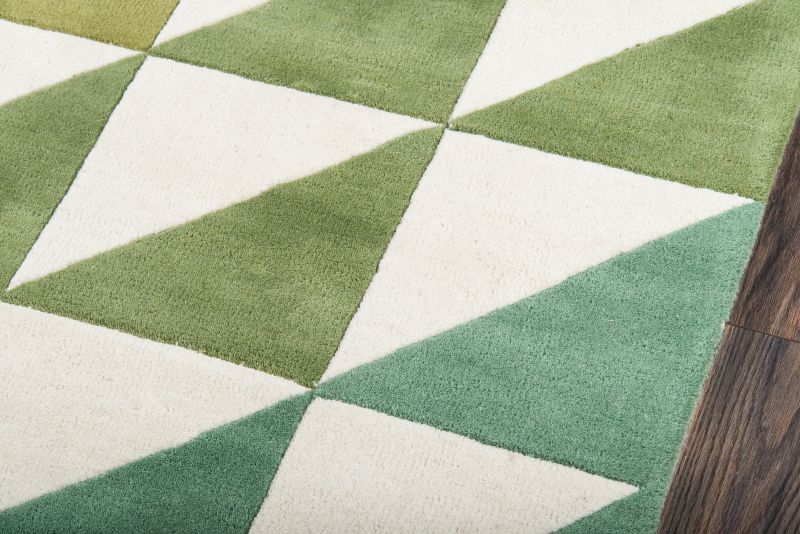 Kids' Rooms & Playrooms
When it comes to the bedrooms and playrooms for our little ones, area rugs are perfect for framing specific spaces and cushioning the occasional fall. Modern shapes and rich colors will attract our budding learners while staying true to a modern design scheme throughout the home. Use the Novogratz Delmar Del-8 Collection multi-colored rug (below) to lend a fun, educational feel while handling playtime with ease.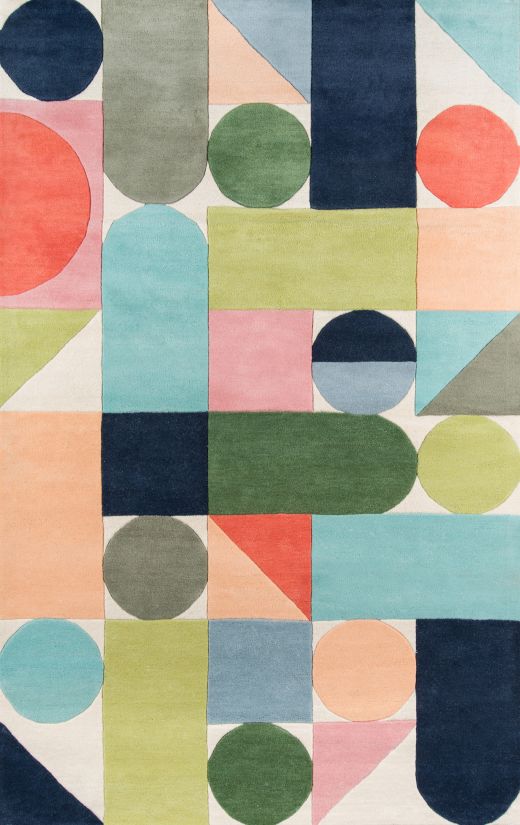 With a multitude of constructions, materials, and designs to choose from, modern area rugs are ideal for enhancing the comfort of any functional space. Explore our Hill's Interiors ' and discover the must-have pieces that will complete your inspired décor- and feel incredible underfoot.