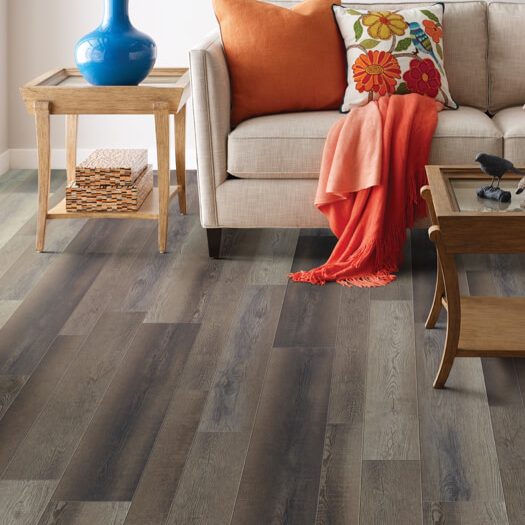 Why choose vinyl flooring?
Vinyl flooring is designed to meet the high demands of active families with busy lifestyles who still strive for beauty in their home. Each luxury vinyl option provides the look and texture of genuine hardwood or tile flooring.
Vinyl is high-performance and able to withstand scratches, dents, wear, stains & moisture. Many luxury vinyl products are fully waterproof, and vinyl is warmer and more comfortable underfoot than natural tile, stone, or wood. It can be installed in any room, including basements, lofts, kitchens & bathrooms. It makes a broad range of natural-looking styles more affordable while requiring minimal maintenance.
What is resilient flooring?
While resilient flooring is a term sometimes used interchangeably with vinyl flooring, "resilient" specifically refers to a floor's ability to bounce back into its original shape after being compressed.
Resilient flooring can be defined as any floor with give. Resilient flooring is neither rigid like hardwood nor soft like carpet; rather, it falls somewhere in the middle. Resilient flooring includes vinyl, linoleum, cork, and rubber flooring.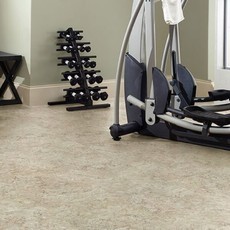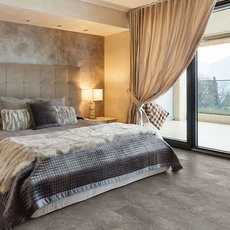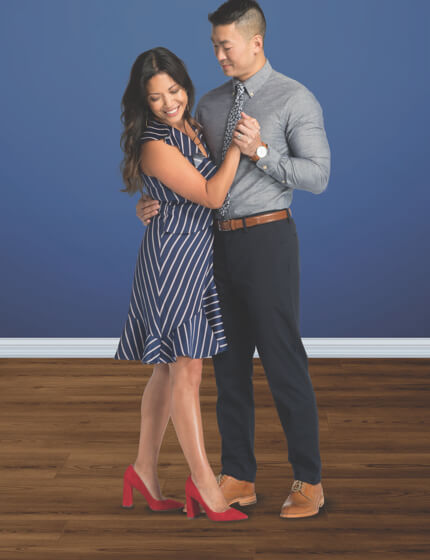 Find the inspiration you need for your next project in our vinyl inspiration gallery! Learn more.
Our installation professionals will ensure that your new vinyl looks & lasts the way you want.
Discover maintenance tips that will help prolong the lifespan & beautiful look of your new vinyl.