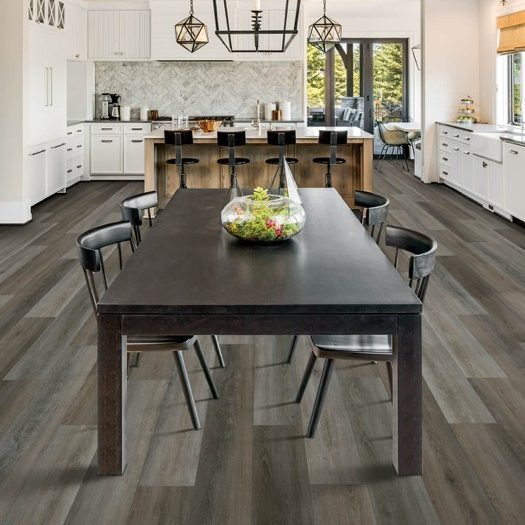 Stylish versatility
It's hard to find something negative to say about laminate flooring. Modern laminate floors have become more popular in many homes for their fusion of aesthetically pleasing design, incredible functionality, and durability. Laminate works especially well for families with kids or pets thanks to its toughness, easy maintenance, and affordability.
A solution for every room
At Hill's Interiors, we are proud to offer you laminate floors from only the most trusted brands, such as Shaw Floors. You can rest easy knowing that whatever laminate style, color, or design you choose, it will be of the highest quality & will stand the test of time.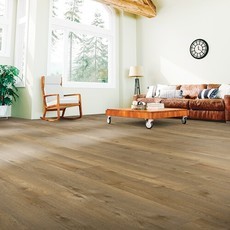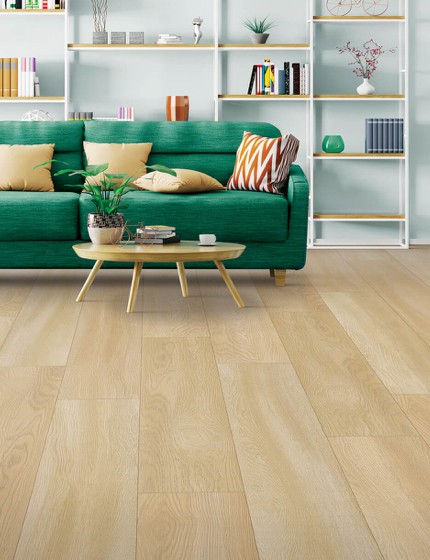 Find the inspiration you need for your next project in our laminate inspiration gallery! Learn more.
Our installation professionals will ensure that your new laminate looks & lasts the way you want.
Discover maintenance tips that will help prolong the lifespan & beautiful look of your new laminate.