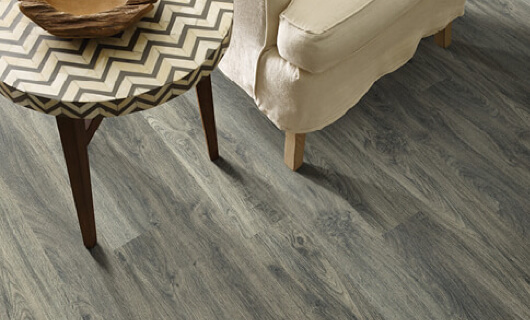 Preventative maintenance
Place doormats at the entrance to the room to capture sand, grime, or dirt that can be tracked onto your laminate. Heavy appliances can cause dents or marks on your flooring over time; protect it by placing your heavy appliances on mats. Use wide dollies whenever you need to move furniture across the floor.
Want stylish protection for any hard surface flooring? Add an area rug or two!
Daily care tips
At Hill's Interiors, we recommend sweeping, dry mopping, and vacuuming as needed. If your laminate is in a high-traffic area, you'll want to vacuum more often.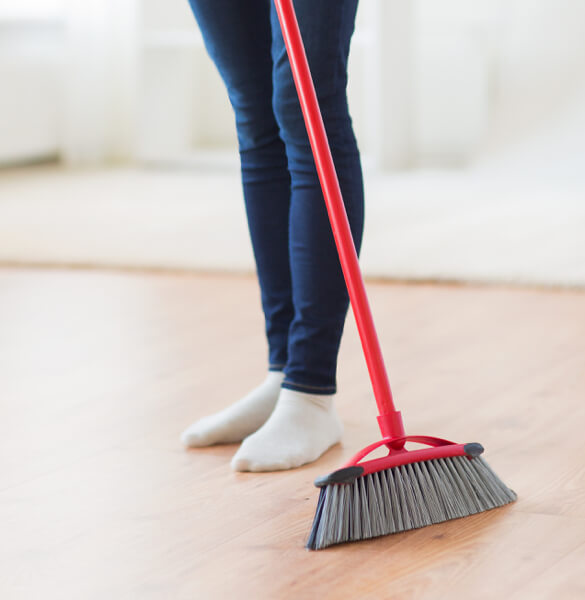 Dealing with spills & stains
Common household messes should be wiped or swept away with a clean cloth. Liquid spills should be blotted and dried as quickly as possible, as prolonged moisture exposure can cause warping or other flooring damage.
It's best to consult your manufacturer's cleaning guidelines when it comes to dealing with tougher messes, such as wax or oil-based stains like lipstick and olive oil. Some of these tougher stains have simple solutions, while others require a very specific approach.