SHOP OUR FLOORING PRODUCTS
At our showroom in Belle Fourche, SD, you'll find a variety of modern, practical & affordable flooring solutions to suit any style & performance requirement.
We invite you to visit us and speak to one of our dedicated design representatives. Our team is here to help you choose the best and flooring for your needs & budget. We guarantee the lasting quality of all our products and workmanship!
Carpet is a beautiful, plush & welcoming surface. Warm in the winter & cool in the summer, carpeting is versatile, durable, & easy to maintain thanks to modern stain-resistant fiber technology. From twists to patterns, loops, colors, and textures, we offer the very best in every style of carpeting.
Hardwood floors adds an element of luxury & elegance to your home's design. Each wood plank offers its own unique pattern & texture that will last for many years to come with proper maintenance. At Hill's Interiors, we offer a wide array of grains & finishes to turn your home into a work of art.
We offer a vast range of laminate flooring solutions to suit your personal style & budget. Laminate visually resembles the textures of stone, tile or wood, but is much easier to install & maintain. Perfect for busy families with children or pets, laminate comes in a variety of durable designs & colors.
Luxurious, stylish, durable and budget-friendly - you certainly can't go wrong with luxury vinyl tile & plank! Advancements in quality and design have given vinyl floors a great renewed reputation in the industry. We offer a stunning range of realistic looks & textures that are sure to impress.
Tile floors are often reserved for the bathroom or kitchen, but they can work well in any room of your home, indoors or out. Tile is extremely versatile, offering a timeless, elegant and easy-to-clean surface for floors and walls alike. Tile has you covered when it comes to both beauty & function.
Add color & warmth to any room with an area rug. Layer rugs over carpet, tile, hardwood or any other hard surface to completely change the entire look & feel of your room in seconds. We offer more than 100,000 free-to-ship area rugs in different sizes, patterns, and textures in our online store.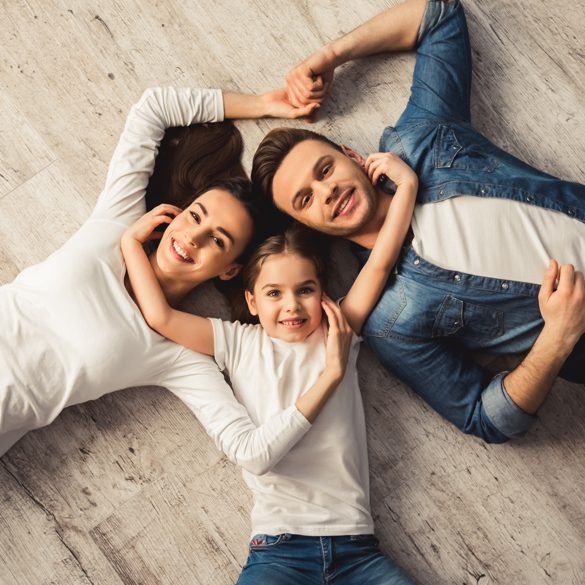 Professional flooring and
installation services
At Hill's Interiors, we provide the Belle Fourche area's most professional flooring and installation services. We're committed to customer satisfaction and have the experience to provide it. Meeting your flooring needs is our top priority, so we take pride in our extensive selection of affordable flooring options and services.