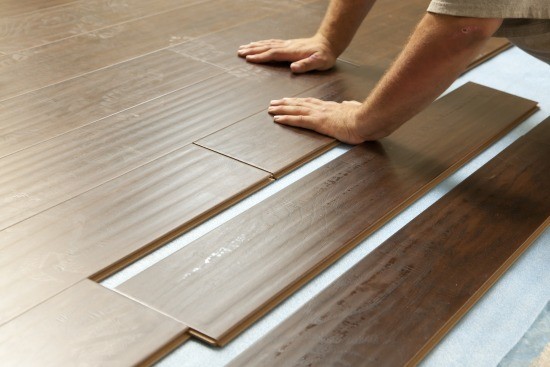 Trust us with your laminate installation!
Laminate flooring is engineered for easy installation, requiring no adhesives or special tools. It can be a great weekend project for DIYers with experience. However, we recommend getting a full professional installation to ensure perfect end results and to make sure your manufacturer's warranty stays intact.
During your laminate installation
Laminate flooring is designed for a "floating" installation that doesn't require glue, nails, or staples. Instead, laminate planks have unique tongue-and-groove edges that easily lock into place, creating a surface that resists moisture and "floats" above the subfloor, expanding and contracting with the temperature and humidity changes in your home. This allows it to be installed directly over nearly any type of existing subflooring. This means we likely won't have to pull up your old flooring. We'll simply make sure your subfloor is structurally sound, dry, clean & flat and determine whether underlayment is needed for your chosen laminate product. Underlayment serves as a moisture barrier & will help insulate your floors from noise in areas with heavy foot traffic. It also makes your laminate floor sound & feel more like real hardwood.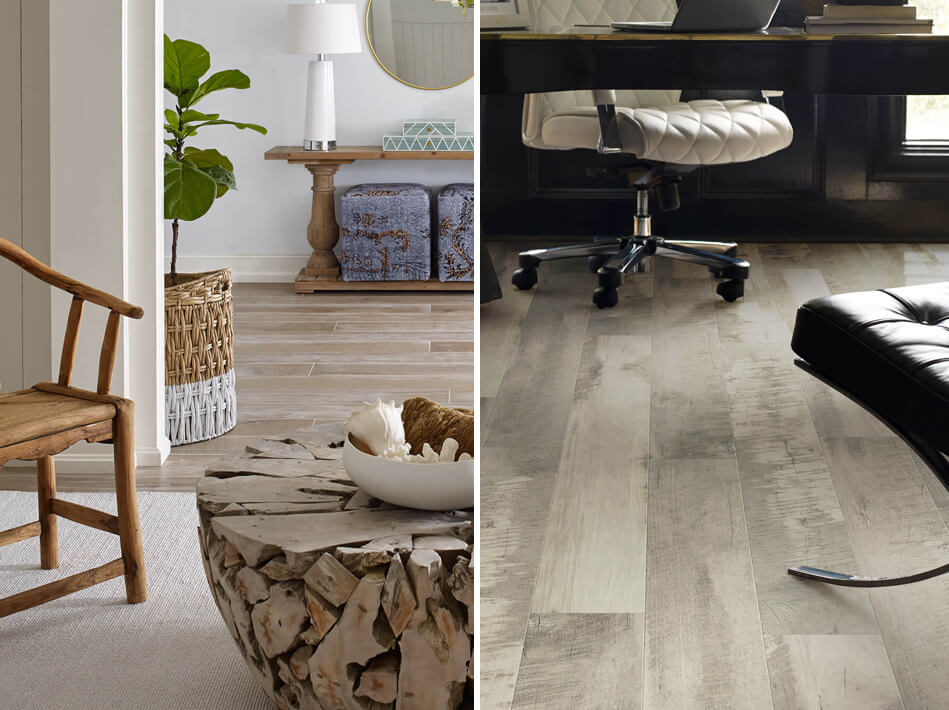 After your installation
After installation, establish good ventilation for 48 to 72 hours after installation to allow dust from the installation to settle and to filter out any odors from your new flooring.
If you have questions about floor maintenance, we would be happy to answer them for you. Feel free to contact us at Hill's Interiors in Belle Fourche, SD.