Our Favorite Flooring Trends for Summer 2021
The warm summer season is full of fun, adventures, and making memories with the ones you love. Whether it's a pool party, cookout, or a family get-together, there's always a good reason to invite guests over for a relaxing afternoon. Why not bring this same seasonal celebratory spirit indoors with an attractive design refresh for some of your favorite familiar spaces? If you've been dreaming of new flooring for some time and have a more flexible schedule during the summer months, there's no better time to bring home stunning new surfaces to uplift your interior. From retro-inspired installation patterns to valuable, well-rounded performance, here are some of our favorite summer 2021 flooring trends that will give your cozy household an exciting, new vibe.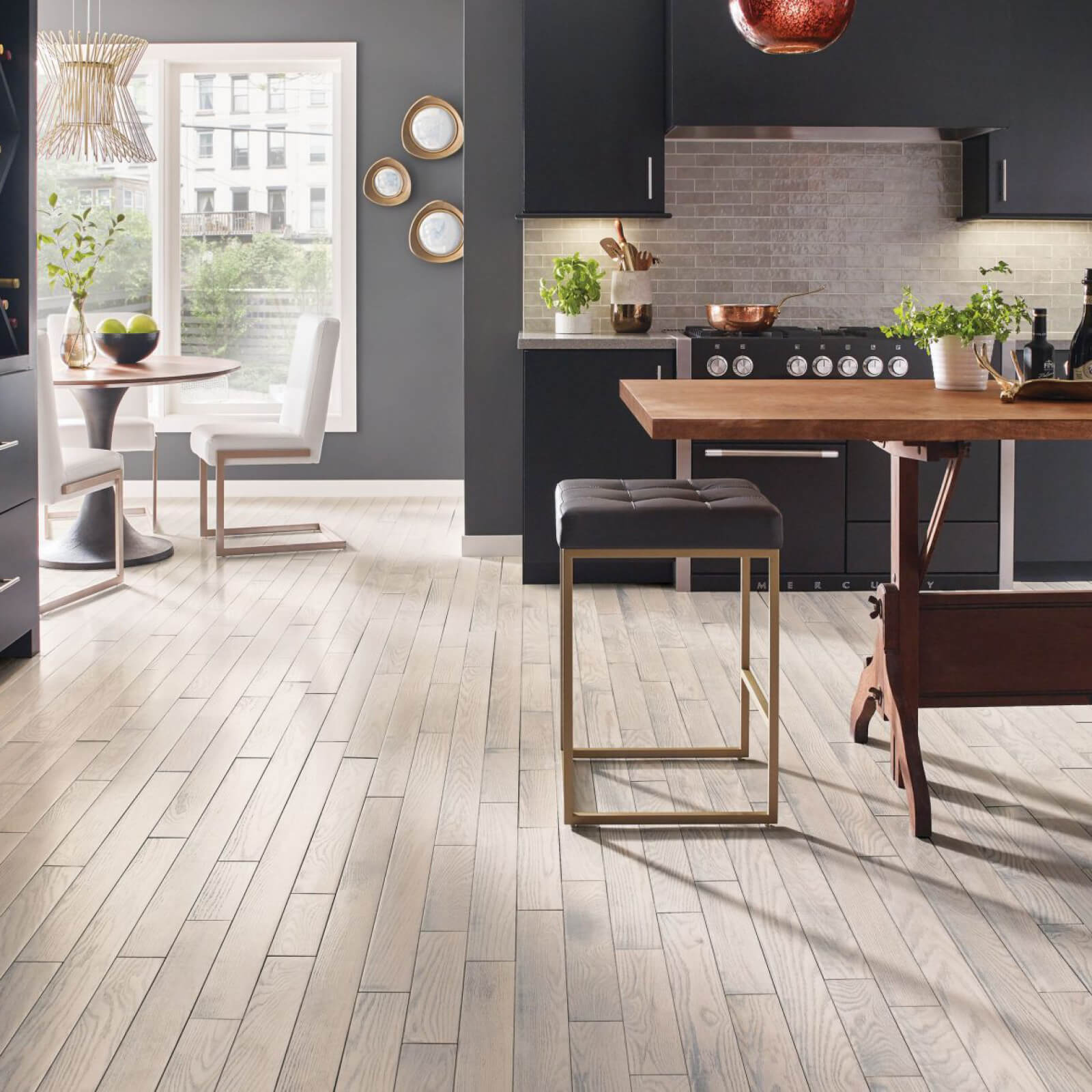 Flex Spaces & Versatile Flooring
Homeowners everywhere have learned the value of multi-purpose rooms that can change from office to playroom to fitness area as the household evolves. These "flex' spaces need versatile flooring options that can provide durability, scratch resistance, and moisture protection when required. Both laminate and luxury vinyl floors will offer water resistance, toughness, and easy maintenance to support multiple types of spaces. You don't need to sacrifice style to gain flexibility out of a room!
Winning Wood-Looks
The US housing market is currently flourishing, and prospective home buyers have made it clear that gorgeous hardwood floors are a favored variety! Whether it's genuine wood planks or an utterly realistic laminate or LVP selection, your favorite species can be presented anywhere in the home. Airy, natural wood looks continue to be popular choices, and white oak varieties are an excellent fit for nearly every design scheme. With the rise of cottagecore aesthetics, count on soothing wood visuals to be a top trend for summer 2021 and beyond.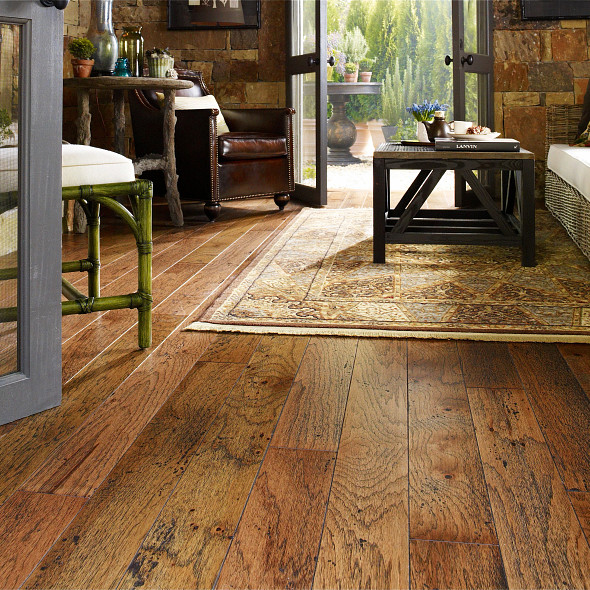 Vinyl is Back
The saying goes that "everything old is new again,' and vinyl floors are having a revival as of summer 2021. More time at home has helped inspire many room remodels and design refreshes over the past year, and no new floor goes down quicker than vinyl! Whether you want a wood, metallic, concrete, or retro patterned visual, vinyl offers homeowners new looks for cheaper than genuine materials and a tremendously improved ease of installation.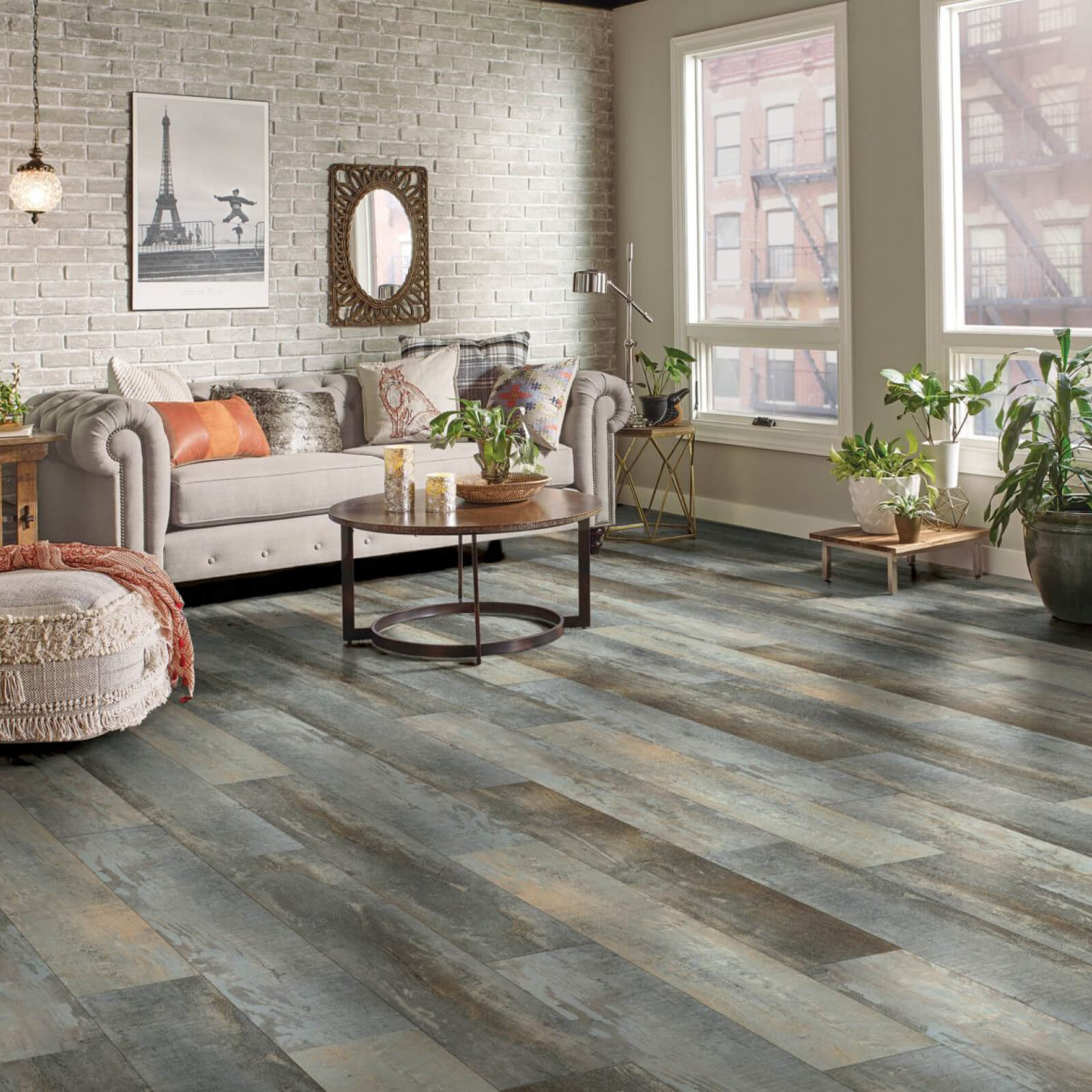 Engaging Installations
Whether you are crafting floors with wood-look planks or plank-shaped natural stone and tile styles, engaging installation layouts including parquet, herringbone, and chevron are all the rage. Perfect for helping improve the perception of a smaller space, angled layouts can also help you put a focus on your favorite architectural feature within the space. In addition to capturing desired nostalgia, these installations help create standout rooms that break up the monotony and improve morale at home!
Just like making cherished summer memories that will last a lifetime, these summer 2021 flooring trends will provide satisfaction in your home for years to come. When you're ready to explore the new flooring trends that will make everyone smile, visit our Hill's Interiors showroom in Belle Fourche, SD to work with our helpful experts and begin planning your new project today.