Flooring Options for Allergies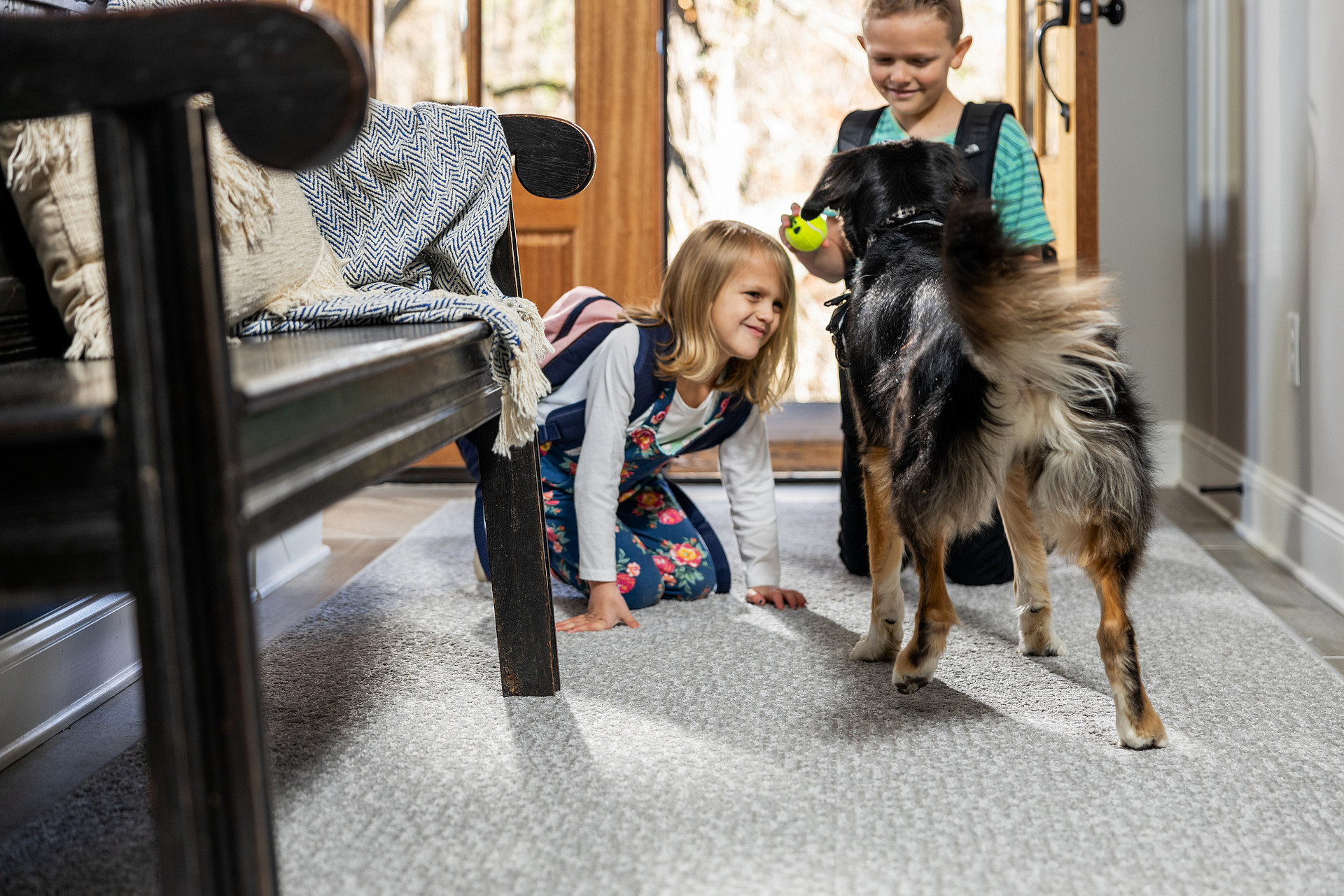 Many of us are all too familiar with allergies. Whether it's to pollen, pets, or dust, seasonal or year-round, respiratory allergies can plague us to the point of misery. Then there are those of us with concerns about or sensitivities to VOCs (volatile organic compounds), which can be emitted from building materials and other products. When selecting new flooring, it is crucial to consider how these materials can affect overall health and well-being, especially if you or your family have allergies or a concern about chemicals in your home. Below are some options to consider.
Select Carpet with Hypoallergenic Features
It is hard to beat carpet for its comfort. It feels good underfoot and is relatively inexpensive. Unfortunately, unless you are prepared to replace it every few years,carpet is not a great solution for families that suffer from allergies. Even low-pile carpet can trap allergens within its fibers and hide them away from your vacuum or steam cleaner. While manufacturers have made strides in developing hypoallergenic carpets and pads (fewer VOC's), this hasn't eliminated the hiding places for dust mites, mold, mildew, pet dander, pollen, and the like. If your family suffers from allergies, consider these factors when selecting carpet as a flooring option and look for styles with hypoallergenic features.
Say Yes to Hard Surfaces
There are many flooring options that are better choices for allergy-sufferers than carpet. They all have one thing in common: their hard surfaces don't have any places for allergens to hide. As long as you keep your dust-mop handy, you should have no problem keeping these floors allergy-free. The issue? Some of these flooring options either emit VOC's or require an adhesive or a protective sealant that may. If this is a concern, choose carefully after reviewing the manufacturer's information outlining any risk factors.
Laminate and Vinyl Flooring
Both laminate and vinyl flooring check the box for being allergen friendly due to ease of cleaning. Many of them are made to "float" and click together, eliminating messy and smelly adhesive. In addition, both of these products are available in a variety of wood-like and tile-like options, to fit any decor, and require no sealing or maintenance. To clean them, vacuum or dry-mop then use a cleaner designed for your particular floor.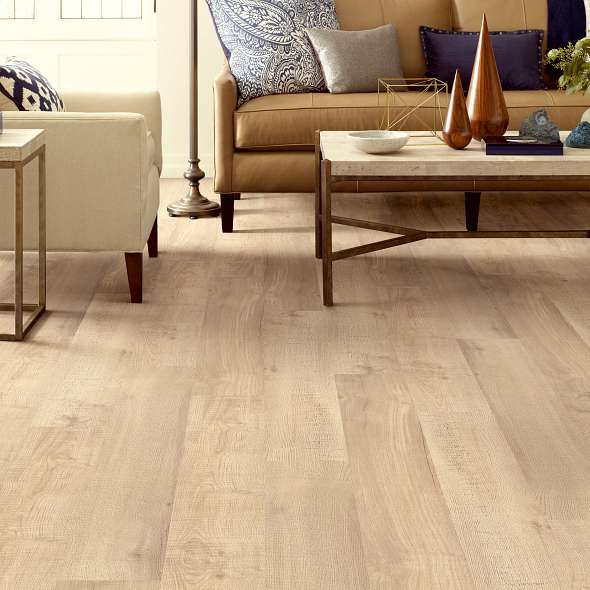 Engineered Hardwood
Another hard surface flooring option that is popular today is engineered hardwood. Made of a man-made core or substrate over-laid with a thin layer of real wood, engineered floors are a decent choice for those who suffer from allergies. Most of the issues come from versions that are glue-down, involving the above mentioned adhesive and VOC issues. There are brands that offer click-together options that are easy to install without the added adhesive. They can be cleaned similarly to laminate and vinyl, with a specially formulated cleaner.
Tile and Stone
Both tile and stone are allergy friendly as they are easy to clean and even steam-clean when necessary. Durable and easy to maintain, these floors should be sealed according to best-practice guidelines; tile requires sealing of just the grout lines but stone floors, which can be porous, should be entirely sealed to keep allergens out. Again, keep in mind the VOC footprint if this is of concern, as both the adhesive and sealer have the potential to emit them.
Solid Hardwood
The darling of flooring for over a hundred years, hardwood flooring is still a popular option today. When properly sealed, they don't offer a breeding-ground for allergens. Classic and timeless, they are also versatile; hardwoods can be refinished if desired and need little more than a good vacuuming or dusting and the occasional damp mopping, as necessary.
Natural Floors
Last but not least are cork and bamboo floors, which are decent choices for those with allergy concerns. Keep in mind that bamboo is related to grass; if that is a major allergen, you might consider a different flooring option. Cork floors do need to be sealed periodically, with something that most likely will emit some VOC's. Maintained in a similar manner to hardwoods, these floors come from sustainable sources, which makes them extra attractive to the environmentally minded.
Choosing the right flooring for your home and family can be a daunting task! If you'd like to talk through your options, reach out to the professionals at Hill's Interiors. They can answer your questions, review options, and even set you up with an installer who can help make your allergy-free dreams a reality!