Place Area Rugs Like A Pro
Perfect for a pop of color, pattern, texture, and visual interest wherever you need it in your home, stylish area rugs will always provide you with instant room-enhancing additions. In fact, our Hill's Interiors Rugs.Shop has styles, sizes, and constructions that can be used throughout the home to dazzling effect. The key to area rug placement is to understand of which rug material will work best for each specific space and choose the size that will frame your space and furnishings perfectly. Here are some of our tips for placing area rugs like a pro!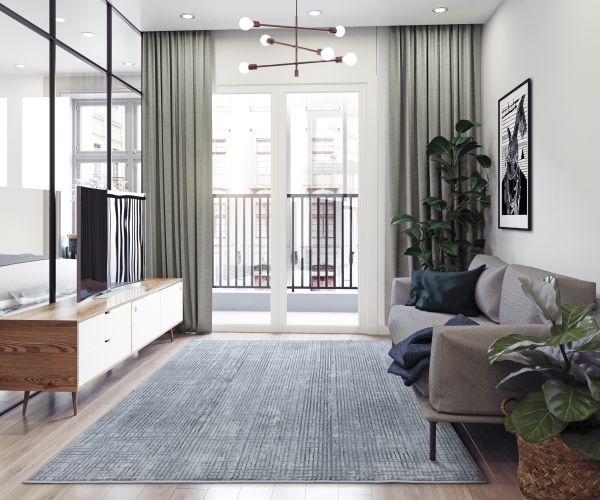 Entranceways & Foyers
In addition to greeting your visitors with style and fashion, you can use area rugs as the first line of defense to protect your pristine floors from dirt, debris, moisture, and other unwanted outdoor elements. Immediately for your entrances, consider using olefin area rugs that are perfect for handling moisture and foot traffic. For your foyer, you can add rugs with the ideal colors, patterns, and shapes to serve the space and amount of natural light effectively. A lighter-colored rug can use the natural light to brighten the foyer tremendously. A speckled rug design will help to hide stains and particles more if your region receives rain, wind, and inclement weather frequently. Whatever the shape of your foyer is, you can use a circular, ovular, square, or rectangular rug to mirror that shape and unify the entire design while providing valuable protection.
Hallways
In the home, hallways can be a particularly tricky area to decorate. Thankfully, elongated runners are designed to not only cushion foot traffic and insulate your hallways, but also enhance proportion, balance, and your design scheme. Take accurate measurements of your hallway, and shop for the ideal combination of a visual that will tie your décor together and dimensions that fit your hallway like a dream. Both nylon or polyester constructions will provide eye-catching color, softness, and durability to handle the foot traffic in your hallways.
Living Rooms & Dining Rooms
Your living room and dining room present areas that not only need to be fashion-forward for hosting but also frame the key tables that help us make these rooms more inviting. For the standard living room coffee table, you can opt for putting a rug under all of the table legs or maybe just the front legs depending on the room layout. A 5 x 8 or 6 x 9 size will generally fit your needs but might not be large enough to fit all of the table legs. In this example, you can use felt furniture pads under the legs that aren't on top of the rug to ensure an even table height. If you want to fit the whole table on the rug, an 8 x 10 or 9 x 12 rug will probably hold the entire table and extend under your couch.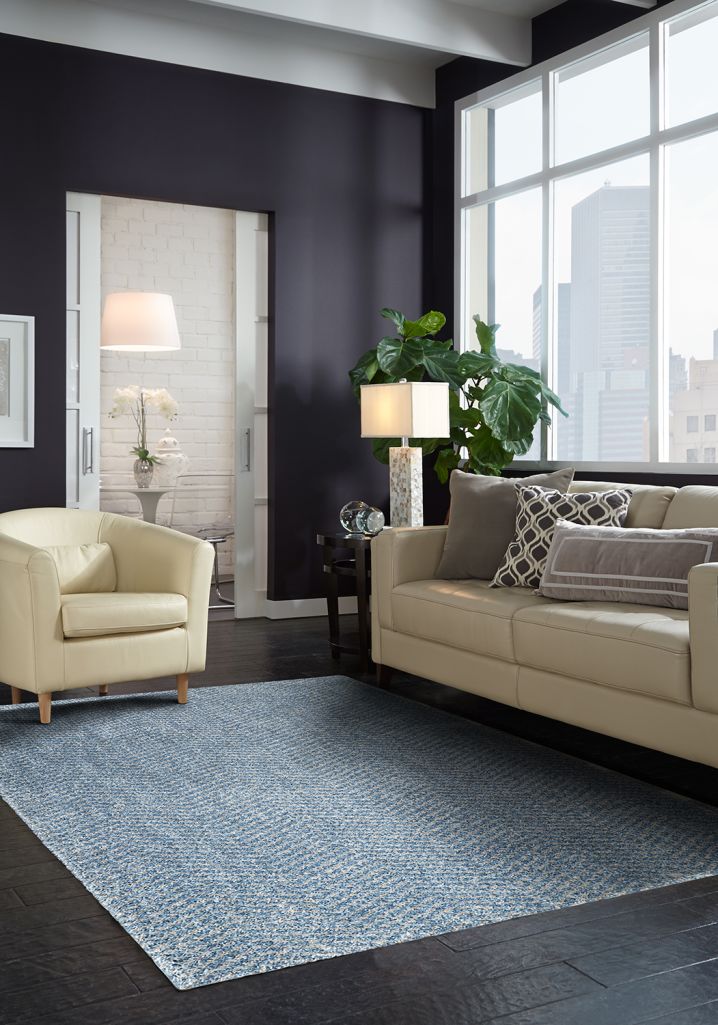 To create the ideal meal experience in your dining room, you want to ensure that all seating and table level is uniform so it's wise to at minimum purchase a larger rug that can fit all legs of the dining table to prevent unevenness. You will also want to account for the distance that chairs will get pushed back from the table, so a good rule of thumb is to add roughly 36 inches to the dimensions of your table to size a dining room rug. For premium dining room area rug placement, make sure to match the shape of your rug to the shape of your dining room table for a cohesive design scheme.
Kitchens, Bathrooms & Laundry Rooms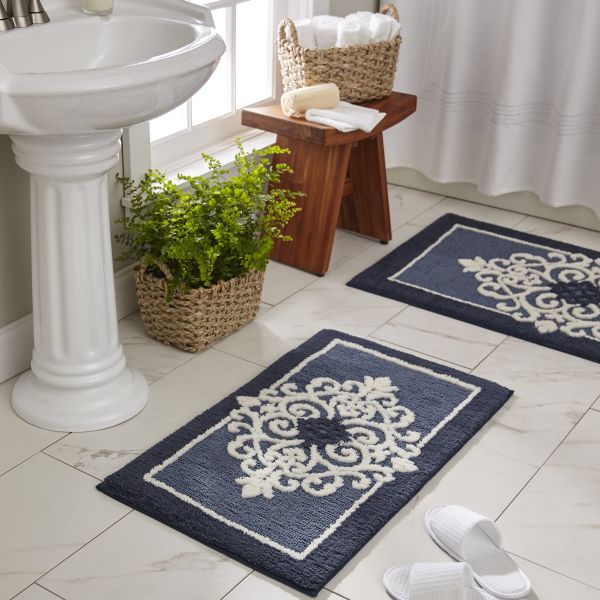 Considering that our kitchens, bathrooms, and laundry rooms will experience moisture, and the time in these rooms is mostly spent standing up, it's wise to place soft rugs that can handle water and humidity! Plush cotton area rugs that are machine washable will make an exceptional choice for easy-to -maintain style with ideal comfort and slip-resistant performance.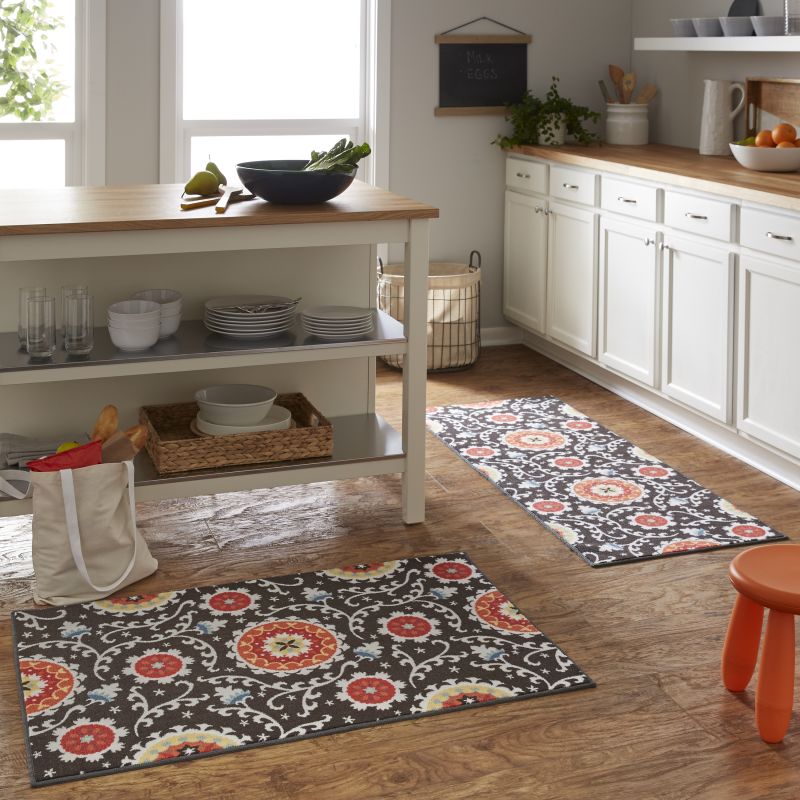 When it comes to your bedroom rugs, we always encourage you to take the opportunity to indulge in your favorite silky fiber or shaggy texture! Your bedroom is your low-activity personal space to unwind and relax in, so pick the rugs that you will cherish every day. For all your rug needs throughout the home, explore our Hill's Interiors Rugs.Shop and place them like a pro anywhere you choose!