Natural Stone or Tile Floors
Some Info on Natural Stone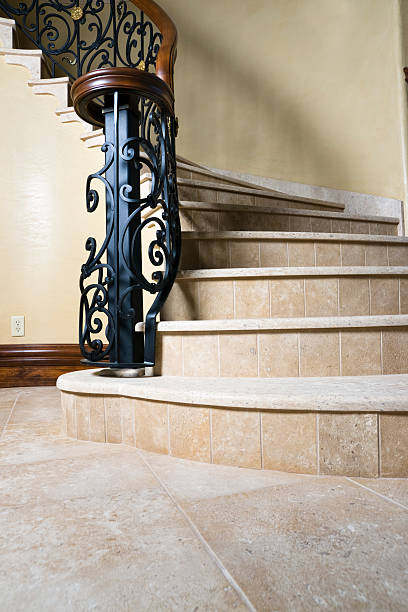 Stone flooring, available in marble, granite, limestone, sandstone and slate is a natural material and a beautiful choice for homes. Each type of stone has its own unique charms, qualities and strengths.
Stone floors are as durable as they are beautiful! Naturally water-resistant, they are a good option for kitchens, bathrooms or hallways, but don't count them out for other rooms too. Solid and stately, stone flooring adds value and an air of luxury to any space. They can be installed over radiant heat to keep feet toasty in the colder months. Keep in mind that the benefits come at a cost; stone floors are a pricier material. If you have them professionally installed, you need to factor in additional cost per foot. In addition, because stone is a natural material, it should be sealed every 3-5 years to protect it from stains and maintain its resistance to water.
Some Info on Tile Floors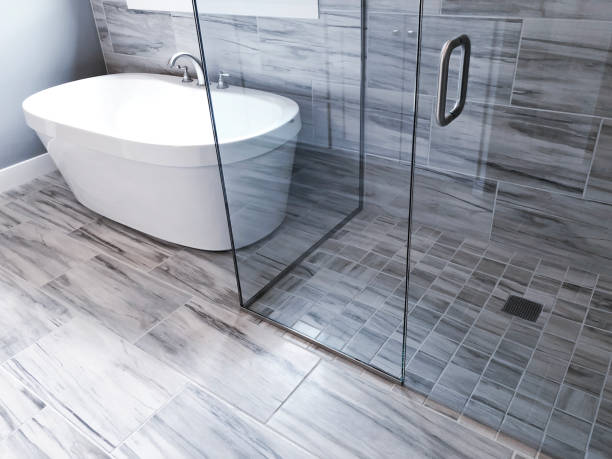 Available in ceramic or porcelain, tile is stylish and durable, making it a versatile flooring choice. Made of clay then fired, glazed, and fired again, tile is waterproof and easy to clean. Both ceramic and porcelain are suitable for a variety of purposes. Other than sealing grout lines, tile floors are relatively low-maintenance.
Porcelain tile is the more forgiving of the two; tiles are the same color all the way through, so chips, though unfortunate, are less noticeable. Also, due to the type of clay and higher firing temperature, porcelain is harder, denser and more durable than ceramic. Either variety is available in a myriad of sizes, shapes and colors, but ceramic tile is also available printed with decorative patterns.
If properly installed, both porcelain and ceramic tile can last a lifetime. They can be self-installed with a bit of research, proper preparation, and a few specialized tools. Whether you DIY or have a professional install your new floors, tile tends to be less expensive than stone.
Should you choose stone or tile flooring?
The decision about whether to install stone or tile floors depends on a few items. The first consideration would be design related. Do you have the type of home or style where a stone floor would feel appropriate? An older home, with an air of sophistication or a luxe loft with an open floor plan would be complemented by a fancier floor. In a modest home, such as a starter or townhome, tile might be a more appropriate choice. The second consideration would be based on budget. Can you afford the extra expense of a stone floor? Or would a stone-like tile floor complete your space without breaking the bank?
Whether you are leaning more toward the luxury of stone or the affordability of tile, both are durable, water-resistant and require only nominal care. If you need more guidance, or pricing, reach out to the helpful folks at . We will be happy to set up time to talk about your design needs, budget and more.